Tech workers, retirees and those seeking to escape the pandemic are flocking to the US state in the middle of the Pacific.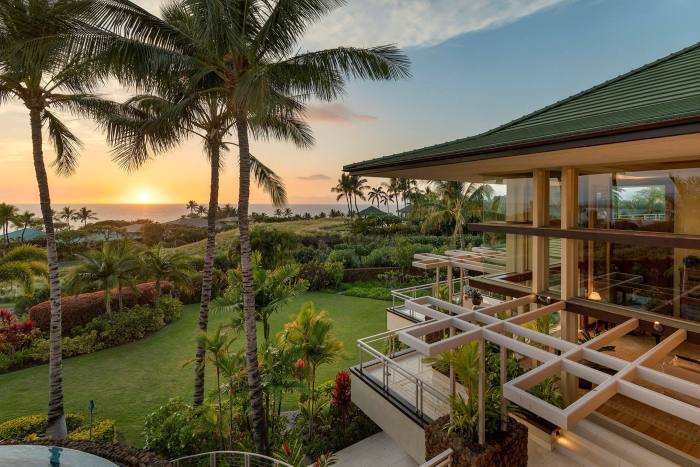 A six-bedroom home designed by Thomas Bingham in South Kohala, on the 'Big Island' of Hawaii, $12.5m © IAN LINDSEY
Facebook founder Mark Zuckerberg is buying Hawaii property again. In March, he and his wife reportedly paid $53m for 600 acres on Kauai, a Hawaiian island popular with second-home owners, where the couple purchased a home on 700 acres in 2014.
Zuckerberg is not the only tech worker from California taken with the 50th state. Movers and Shakas, a local business initiative set up to attract remote workers to Hawaii during the pandemic, initially offered 50 places to US citizens. It received 90,000 applications. Nicole Lim, who runs the programme, said that roughly 60 per cent of the successful applicants work in tech and more than half came from the US's west coast.
Property agents say demand for local homes is rising. In the popular second-home location of Maui, 459 detached homes sold between January and April, up from 314 in the same period in 2019, according to Title Guaranty Hawaii. Local schools report surges in admissions from newly arrived mainlanders. At Maui Preparatory Academy, located on the island's west side, which has many vacation homes, spring enrolment increased from 185 pupils in 2020 to 262 this year.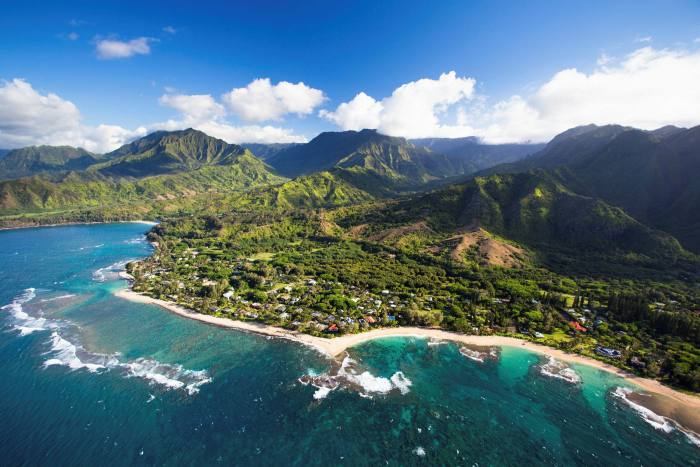 Kauai, where Mark Zuckerberg reportedly paid $53m for 600 acres in March © Getty Images
"It would have been more but they simply ran out of space due to the social-distancing guidelines imposed because of the pandemic," says Philip Bossert of the Hawaii Association of Independent Schools in Honolulu. "A large number came from California. Some families already had vacation homes on Maui, but others were buying homes and condos."


Hawaii's independent schools have been open for in-person learning since September, he says, earlier than pandemic regulations in many other US states allowed.


Ben Solomon, 46, who runs a fintech business, bought a home on three acres in the hills near the district of Kula, in Maui's centre, in January. He had extended his periods of remote working during annual trips since 2018 with his wife and — latterly — young son, from their home in the Hamptons, New York.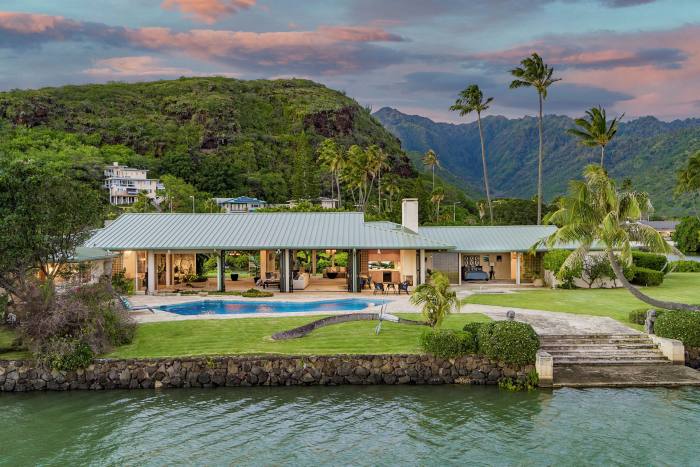 A five-bedroom waterfront estate in Honolulu, $11.5m. Available with Locations Hawaii
He is ready for the quieter pace of Hawaii life and separation from the mainland (by air, Hawaii is five hours from San Francisco and more than nine hours from New York). "We are ready for solitude [and] clear on our priorities around quality of lifestyle," he says, noting that the pandemic has been good preparation for more isolated living.


Many of Hawaii's finest homes are to be found on Maui. The median price of the detached homes sold there so far this year was $975,000, up 30 per cent on the same period in 2019, according to Title Guaranty Hawaii.


Kapalua, Kaanapali, Lahaina and many of the small communities in between — along or adjacent to Maui's west coast — are popular locations for homebuyers, says Mary Anne Fitch, of local estate agent Hawaii Life. Many of the finest nestle around Kapalua Resort, a golf and beach resort on Maui's north-west shore near Lahaina.


Besides two golf courses, a tennis centre and a Ritz-Carlton hotel, it houses several residential communities including Pineapple Hill and Plantation Estates. The area offers a range of detached homes, with most priced between $2.5m and $8.5m, and condos, with prices for a one-bedroom apartment with a sea view typically starting at about $750,000.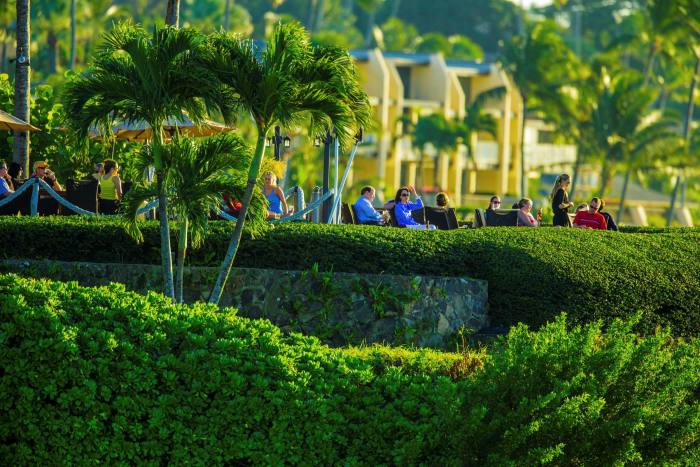 Kapalua, on Maui, is a small community popular with homebuyers © Alamy
Resort living here and on Hawaii's other islands is expensive. On Hawaii Island, the Kukio Golf and Beach Club currently has five homes for sale between $6.499m and $24m.


With homes selling quickly, buyers are rushing to complete, storing up problems for the future, says Rebecca Filipovic, a local lawyer. "They are bypassing [land] surveys, which include checking whether the property's true boundaries are as defined [by the seller]," she says.


Besides errors concerning land boundaries, sellers may have breached permits when completing extensions or other building work or failed to secure them at all.


She notes that poor building works may have created structural weaknesses that were not detected by local county checks, which are not always thorough.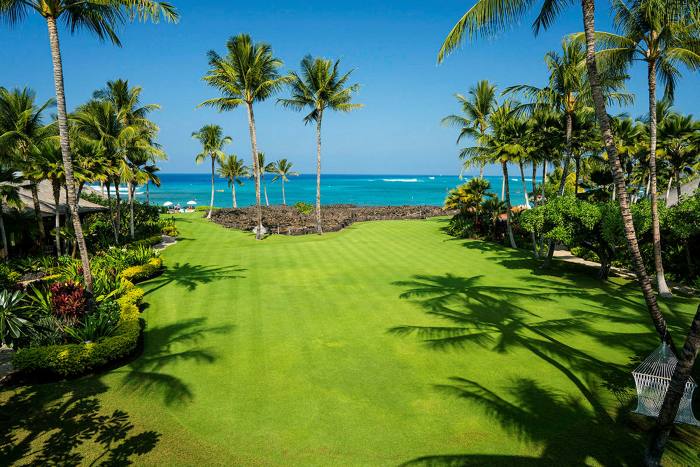 Kukio Golf and Beach Club currently has five homes for sale between $6.499m and $24m © Anders Carlson
Solomon looked at nearly a dozen homes or land parcels before his purchase; nearly all had problems. "Consistently we found that things were built that weren't approved or were in areas where they weren't allowed," he says.


Employing local lawyers and land specialists was particularly expensive when it came to land plots, which sometimes required soil sampling or water table analysis. On one land parcel he spent more than $10,000 before deciding it was too risky to purchase.


Despite widespread reports of a growth in US mainland buyers since the start of the pandemic, it is unclear how many of Hawaii's new arrivals will stay. All workers on the Movers and Shakas programme for example, have permanent jobs on the US mainland. One of them, Phillip Mah, 33, arrived in Maui with his fiancée in January, after Facebook, his employer, told him he would not need to be back in the office before July and the lease on his Bay Area rental property came to an end.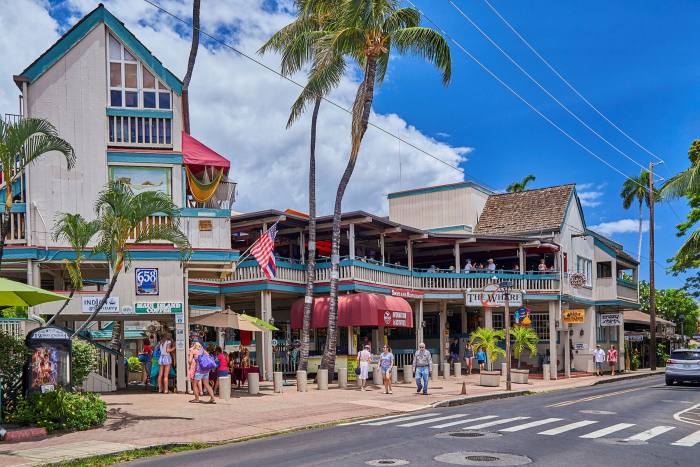 Lahaina is another small community on Maui © Getty Images
The programme, which includes outreach work in the local community, has given him a more authentic experience than that of a tourist, and has made it easier to meet people, he says. But he is returning to the Bay Area at the end of June, before being transferred with his job to Zurich.
School enrolment data for the next academic year, not yet available, will give a clear idea of how many new arrivals are turning their pandemic relocations into a more permanent move, says Bossert. "We will not know for sure until we see how many students actually show up for school in August," he adds. "It remains to be seen whether they will just leave when things go back to normal on the mainland."
Filipovic expects many new arrivals will return. At the local soccer academy she runs with her husband, training roughly 100 children, inquiries have increased from one a month to one or two a week over the past year. "[But] typically, families say, 'We've just moved here, we're not sure how long we're going to stay,'" she says.
Filipovic says those used to California's best schools may be disappointed by the offering on Hawaii, where there are fewer private schools and many are already full. She also points to Hawaii's quieter pace of life and the "island fever" of isolation, where taking a weekend trip to Tahoe starts with a five and a half-hour flight to the mainland. "I anticipate a mass exodus once Covid has passed. People will realise it's not all butterflies and rainbows."
What you can buy for . . . 
Apartment, Honolulu, $545,000
A two-bedroom, two-bathroom condo apartment in the Waikiki neighbourhood of Honolulu. The property, which measures 1,042 sq ft, overlooks the Ala Wai canal and is a 10-minute walk from Waikiki beach. Available through estate agent Compass.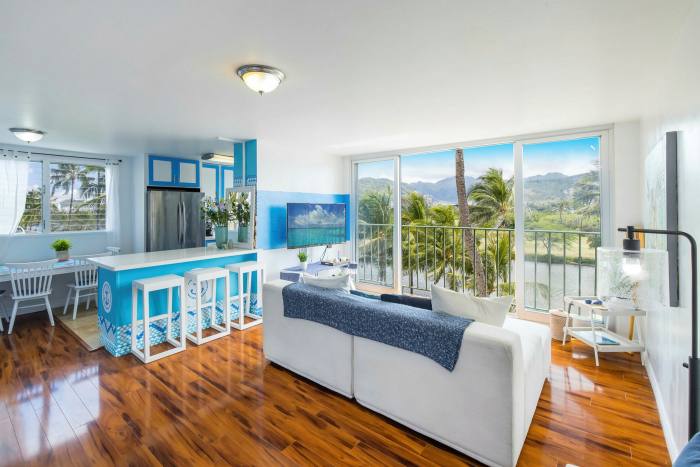 Hillside home, Honolulu, $5.975M
A four-bedroom, four-bathroom home in the private Diamond Head estate in Honolulu. The property, which measures 5,847 sq ft, has a spacious open-plan interior, ocean views and an outdoor swimming pool. The property is for sale with Berkshire Hathaway Home Services.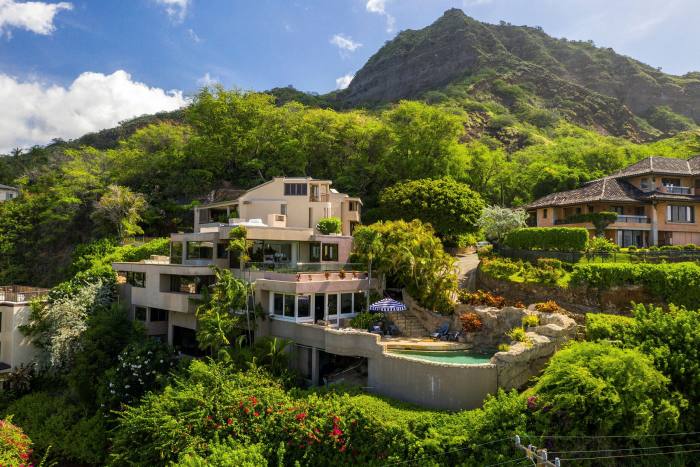 Resort home, Hawaii Island, $12.5M
A luxury six-bedroom, six-bathroom home in the Mauna Kea Resort on the Kohala coast of Hawaii Island. The property, which measures 9,020 sq ft and was built in 2003, is available through Sotheby's International Realty.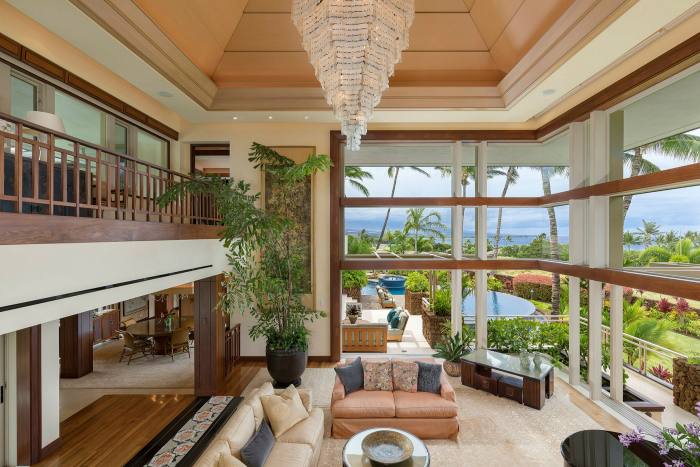 © IAN LINDSEY