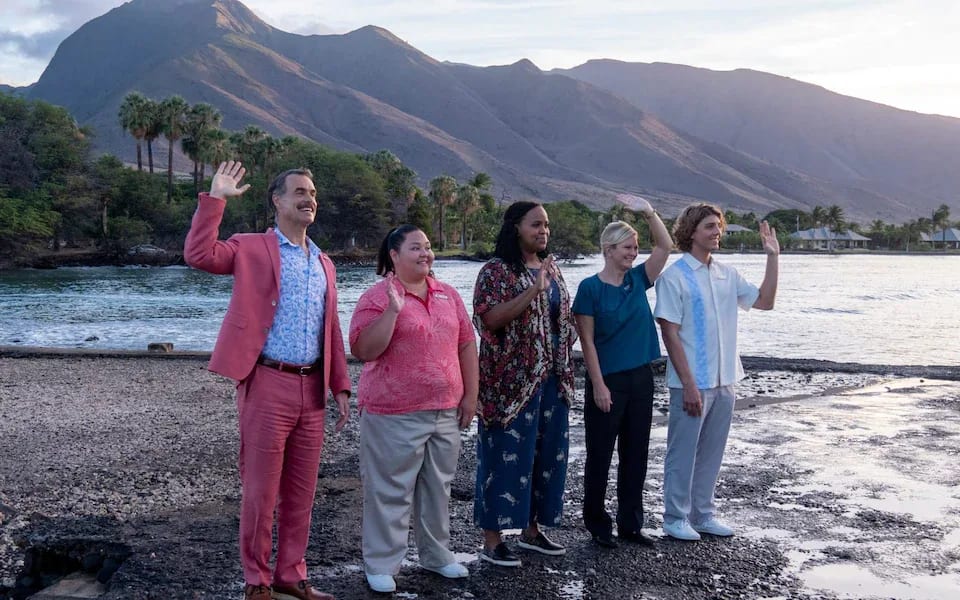 Characters in the White Lotus CREDIT: HBO/HBO
In the opening scene of The White Lotus – a new Sky Atlantic drama following a group of American elites on holiday – the protagonists set sail across a picture-perfect Hawaiian bay. Soaring mountains plunge into the Pacific, palm trees line the coastline and gentle waves lap at the edge of the boat. It looks utterly idyllic – so it should come as no surprise that some of the world's richest people have upped sticks during the pandemic and moved to America's archipelago of tropical islands.
When you think of Hawaii, it's easy to picture the stereotypes: plastic leis, all-you-can-eat buffets and honeymoon packages. But away from the identikit resorts that line certain sections of certain islands are pristine shorelines and rainforests; craters and lava fields, art, food and culture – and of course American infrastructure and healthcare.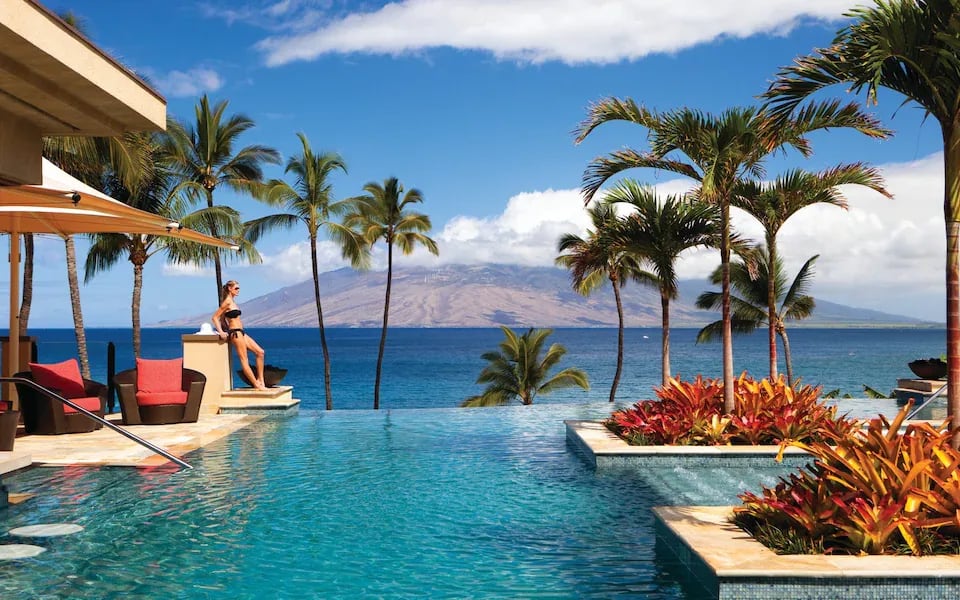 The Four Seasons resort where the White Lotus was filmed
No wonder Mark Zuckerberg allegedly bought a former sugarcane plantation on the island of Kauai in 2014 for $100m – and reportedly spent much of 2020 running Facebook from there. Kauai, which is known as Hawaii's Garden Isle, is renowned for its mountainous terrain and extraordinary natural beauty, with hidden swimming holes and waterfalls, hiking trails, caves and beaches you can only access on foot.
Larry Ellison, meanwhile, doesn't just own a home in Hawaii, but an entire island. After seeing Lanai – one of the smallest of Hawaii's six islands that's just off the coast of larger Maui – the billionaire founder of Oracle decided he loved the topography so much that he bought it for an alleged $300 million. This got him 98 percent of the island, including nearly 90,000 acres of land, a town home to 4,000 people and two Four Seasons resorts.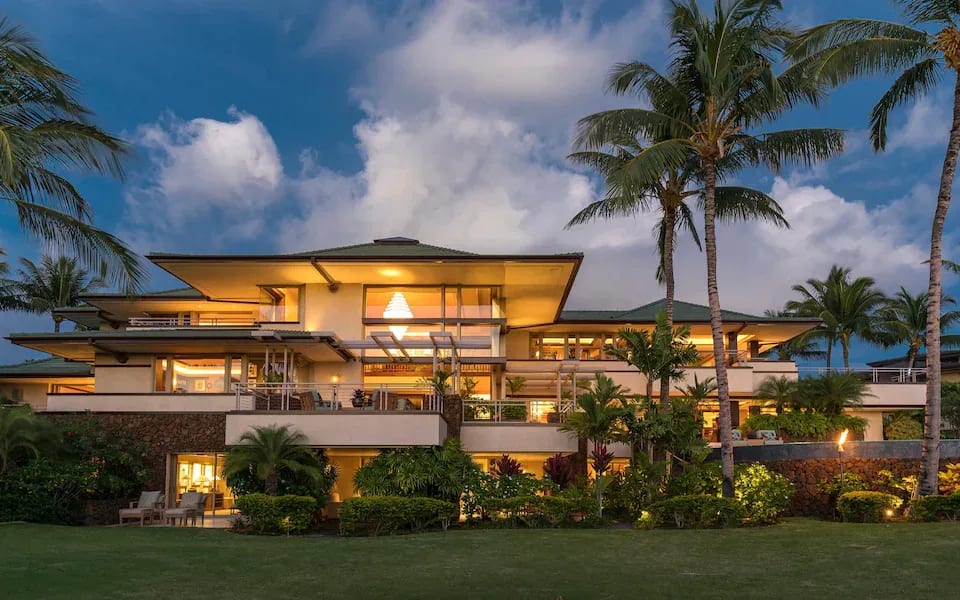 A Big Island property listed with Doreen Trudeau of Venture Sotheby's International Realty CREDIT: Ian Lindsey for Venture Sotheby's International Realty
This is arguably the most luxurious part of Hawaii. Ellison's island looks across the bay to the Four Seasons Resort Maui at Wailea, which is where The White Lotus was filmed. Fittingly, it is the most expensive hotel in the archipelago with rooms starting at £750 and going up to £20,000 a night, as well as four restaurants, three swimming pools and a private beach.
But unlike the characters in The White Lotus, American millionaires are no longer simply looking to go on holiday to Hawaii, they are hoping to relocate. According to Hawaii's top real estate firm, Hawai'i Life, the luxury property market (meaning homes on sale for more than $3 million) has grown by more than a quarter over the last year, going from $1.54 billion in 2019 to $1.95 billion in 2020.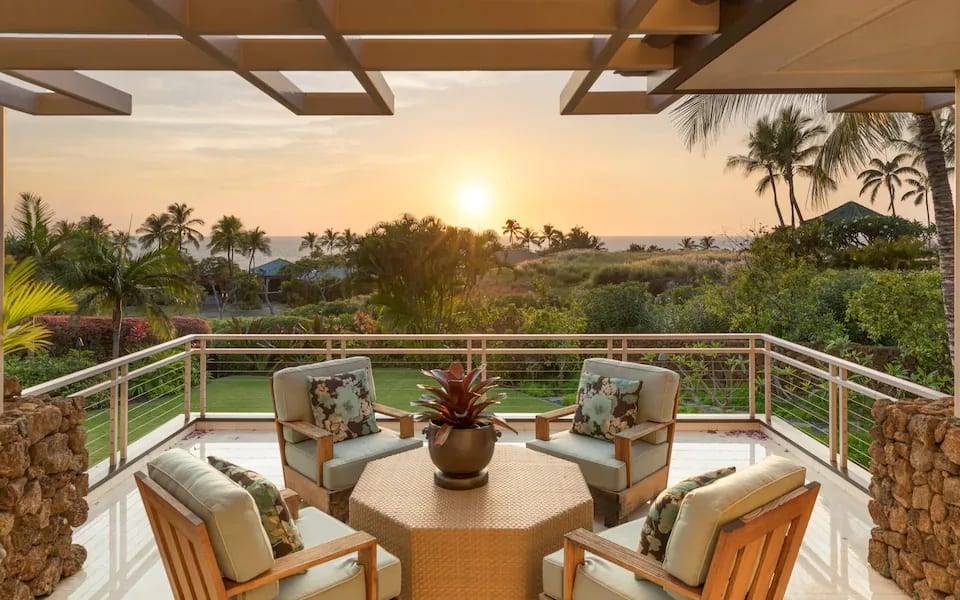 Looking out to the sea from the Sotheby's property CREDIT: Ian Lindsey for Venture Sotheby's International Realty
There are many reasons for this. As we all know, the pandemic has called into question the necessity of office life and therefore business hubs. For the same price as a large apartment in New York City or a glossy townhouse in Los Angeles and San Francisco, successful Americans with no desire to emigrate can buy a sprawling estate by the beach in a tropical paradise.
Most of these millionaires have come from California's tech industry. There is only a three hour time difference between San Francisco and Hawaii, and the flight takes under five hours. But unlike San Francisco, Hawaii has year-round tropical temperatures, warm water – and, most importantly, privacy.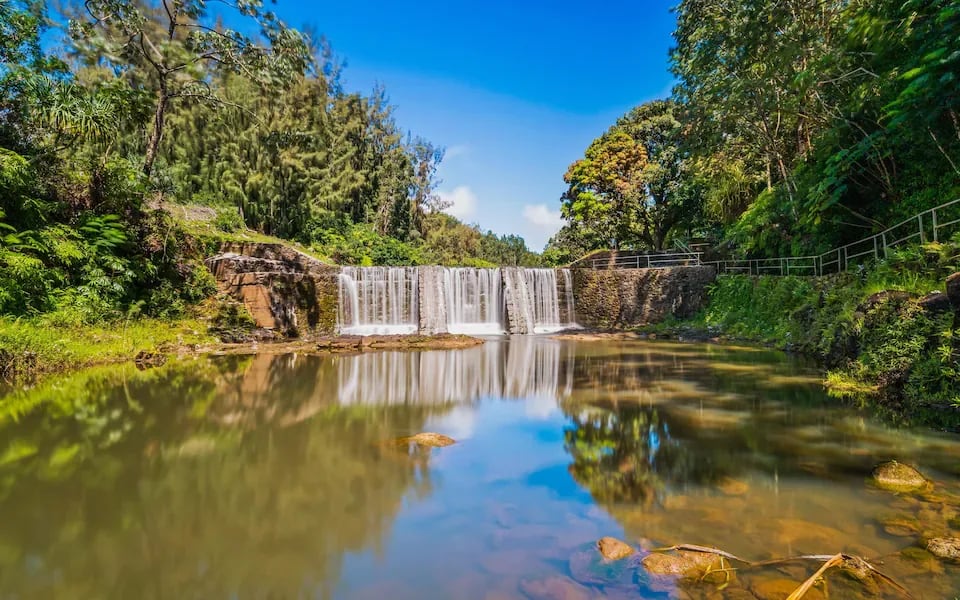 Natural waterfalls in one of the properties CREDIT: Marcus Bloss
"In the past, it was always rock stars and celebrities we were dealing with," says an estate agent specialising in luxury property across Hawaii's six islands. "But in the last few years that has moved almost entirely to the tech sector. I think they're attracted by the fact there are very few paparazzi out here, and you can get a private section of beach entirely to yourself to unwind on, which isn't possible in California."
Prices reflect this boon in popularity. Sotheby's International Realty has a property listed for
a whopping $79 million
that isn't even a property at all, but a 1,395-acre empty piece of shoreline on Kauai, near Zuckerberg's estate, with mountains, coves, empty beaches and forests to build on. "You could create a helipad as Lihue airport is located 5 minutes away from the property or come across the river from the harbor by boat (a 5-minute trip) and then moor your boat at your property," says a Sotheby's spokesperson.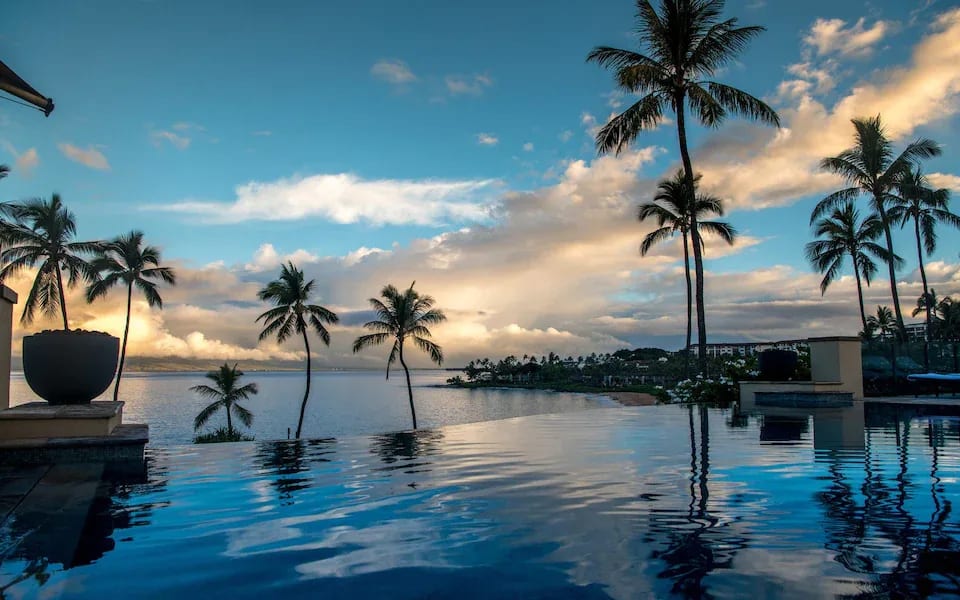 The Four Seasons resort where the White Lotus was filmed
For a more
affordable $12.5 million
, Sotheby's also offers a house on the aptly named Big Island – which is famous for its volcanoes and sometimes spectacular lava flows. This 9,000 sq-ft custom home was designed by the renowned Hawaiian architect Thomas Bingham, a disciple of the Frank Lloyd Wright School of Architecture, and is set in a forest by the shoreline.
Also on Big Island is
Hokuli'a
– a new-build offering 20 luxury beachfront homes with views of the sea and Mauna Loa volcano, and three miles of private coastline. Prices start at $4.25 million and go up to $7.5 million and while the properties were created for the second-home market, many customers are planning to move there full time.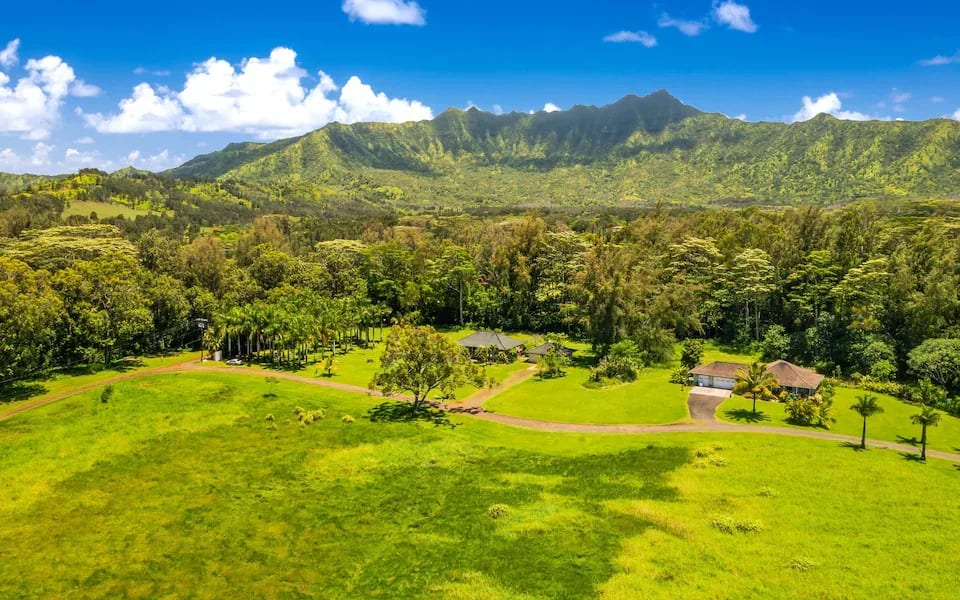 Thousand-acre properties are available to buy CREDIT: Marcus Bloss
Americans remain the predominant market for Hawaii, but a sizable portion of buyers are now coming from Japan, where customers are attracted by the five hour time difference, and from Canada. But what about us Brits? According to the local estate agent, most British buyers in Hawaii already live in the US – but there is a growing market for Hawaiian holidays and long-term lets for UK residents.
This will no doubt rise in months to come as – after our particularly damp and drizzly summer – we take in the dazzling coves and sunlit beaches on Sky's most gripping drama of the summer.